Chafed Skin – Ouch!
---
Many type 2 diabetes are overweight like me.  Some are overweight to the point of obesity.  I've read that 2 of every 3 Americans are now considered to be obese.  There is so much that an overweight person must endure in his/her life, socially, emotionally and physically:
There are the "looks" that a big person receives as they go about their daily lives.
The little comments that can hurt like a knife stuck in your heart.
The discrimination within the job force (Try getting a job as an obese person).  Studies show that executives and those who hire tend to have a bias against fat people.  Studies also indicate that fat women earn on average $19,000 less than skinny women in the same jobs.
Obesity is now considered a disease and yet many people never realize that when they see a very overweight individual.
The problems of accommodation to a large size in cars, airplanes, theaters and even booths in a restaurant.
The fear that a chair or bench might break under your weight.
Increased risk for many diseases (heart, kidney, stroke, cancer, etc.)
The increased fear of medical visits and tests when the gown isn't big enough to cover you, or you do not fit in the MRI or you feel looked down upon by medical staff.  Some studies even show that medical doctors, nurses, and even medical students tend to perceive obese patients negatively (thinking them unintelligent, weak-willed, lazy and unsuccessful).  The obese will often avoid medical care because of negative experiences in the medical arena.
"Myself, I once refused to return to one doctor because of a negative office visit experience where I was forced to undress and put on a paper gown and shorts that were way too small and thus embarrassed during the exam.:
Chafed Agony!
Something th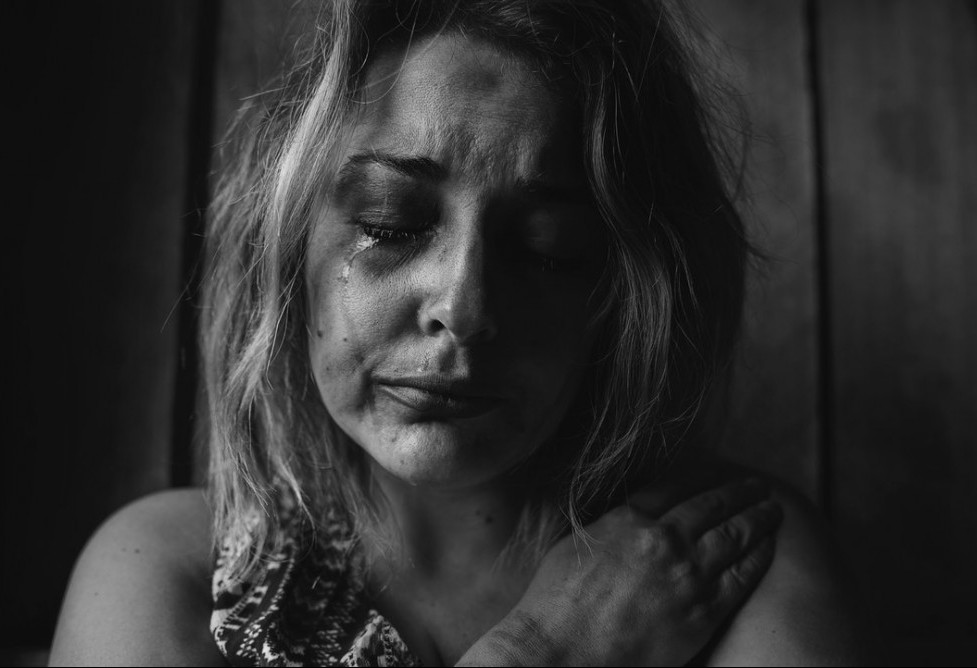 at many obese and overweight people have to endure but it is not talked about much is "CHAFED SKIN".
So what is chafed skin?  It is the awful skin irritation that develops when skin is rubbed against skin, as in the folds of the skin.   Chafing is usually contracted in the inner thighs and inner glutes; armpits and nipples can also develop chafing although it is less common. Poor fitting clothing and sweating make this worse. So who gets this?
It is not just overweight people who can develop this but athletes with well-developed quadriceps and people with tight bone structures can suffer from chafing, especially long distance athletes (such as cyclists or marathon runners due to the long periods during which the skin is sweaty and rubbing against other body parts or clothing.
Babies frequently get chaffing from wet diapers and rubbed the skin on their bottoms and their upper legs.
Nursing moms can get this from raw and irritated nipples.
Ill-fitting clothes. You can chafe if your sleeves, bra strap, or waistband repeatedly rub on your skin in an irritating way.
How painful is it?
The pain of chafed skin can be an itching or a burning type of pain where your skin feels raw and very irritated.  It can even become so raw and sore that bleeding and infection can set in.  Movement becomes very painful and even bathing hurts. Sometimes it becomes so painful that a resting position is hard to find.
I've experienced many, many bouts of chafed, raw and painful skin in the folds of my body parts.  The pain makes it hard for me to think of something else besides my discomfort.  Over the years I've tried treating my chafed skin with various products and I've researched to find more effective treatments time and time again.
Prevention
To help prevent the occurrence of chafed skin you can:
Wear clothing that fits and that wicks moisture from the folds of the skin, choose synthetics – not cotton that can hold wetness.
Stay well hydrated to keep salty sweat to a minimum.  The salt in sweat irritates the skin.
Use a lotion on your skin at least two times daily to keep it smooth and healthy
When you notice irritation beginning, bathe in warm water and use antibacterial soap and "pat" the skin area dry or blow it dry – don't rub it.
Use ointments like:
Desitin acts to:
Heal, soothe and prevent diaper rash as it instantly forms a protective layer on your baby's or your skin
Hypoallergenic
Fragrance-free
Dermatologist-tested
Its creamy formula goes on smoothly and wipes off easily
Uses: Helps treat and prevent diaper rash; Protects chafed skin due to diaper rash and helps seal out wetness.
Directions: You may prefer to use a soft, wet washcloth to gently clean the diaper/skin area. Warm water should do the job; use a gentle cleanser.  Use your wipe or washcloth to gently pat skin, being careful not to rub. If you have already applied a diaper rash treatment at the site, don't worry about removing any leftover ointment. Clean the soiled, outer layer and leave the ointment on the skin to avoid damaging delicate skin as it heals.
Safety Warnings: This is for external use only. When using this product: do not get into eyes.
Desitin is a well-liked product on Amazon.
Domeboro Cooling Gel Complete Skin Rash Relief
About the product
Contains (1) 3oz. bottle Domeboro Cooling Gel, complete rash relief. Provides fast itch relief plus visible healing by drying oozing rashes, reducing redness, and reducing blistering.  It helps give complete, soothing relief from itchy rashes and skin irritants.
Whether it's poison ivy, poison oak, poison sumac, insect bites (mosquito, chigger, spider, bed bug, and bee or wasp bites), Domeboro Cooling Gel provides the quick/effective relief you need to combat itchy, irritated skin from insect bites or rashes.
Domeboro Cooling Gel is a clear, odorless gel that cools on contact for fast, soothing relief whenever you need it. It is effective against the itching and irritation from sources like poison ivy, oak or sumac, mosquito bites, bed bug bites, even athlete's foot.
The gel comes in a no mess, hands-free applicator making it easy to use at home or on-the-go.
Domeboro Cooling Gel is a well-liked product on Amazon.
Wise Men Healing Balm with Myrrh and Frankincense Essential Oils
About the product:
it relieves neuropathy symptoms, shooting pain, tingling pain, join pain and numbness
The blend of the Ancient Egyptian and Ethiopian rejuvenating formula for modern times.
It contains 100% pure essential oils of myrrh and frankincense with coconut carrier oil.
Ingredients
100% essential oils of frankincense and myrrh in a pure coconut carrier oil.
Directions:   Apply twice a day in the mornings and evenings
Safety Warning. In the unlikely event of skin irritation discontinue use. This cream is not edible. This product not been evaluated by the FDA.
Wisemen Healing Balm is a well-liked product on Amazon.
Equate Triple Antibiotic First Aid Ointment
About the product
This product helps prevent infection in minor cuts, scrapes, and burns
1-ounce tubes twin pack
Equate Triple Antibiotic First aid Ointment is a well-liked product on Amazon.
When the skin is not yet raw I use the following:
Tinactin Antifungal Deodorant Powder Spray (if the area is raw, this will hurt)
This is an antifungal power spray for athlete's foot and it will help relieve itching and burning and is also a deodorant.
Tinactin has a is a well-liked product on Amazon.
Zeasorb Antifungal Treatment powder for athletics foot.
Zeasorb powder is stated to:
Relieve itching, burning, and scaling
Absorb moisture
Soothe chafing
Contains no starch
Product Description:  Dermatologist Recommended. Super Absorbent. Zeasorb Antifungal Powder. Miconazole Nitrate 2%. Cures most Athlete's Foot, Jock Itch, Ringworm. Relieves itching, burning, and scaling. Absorbs moisture. Soothes chafing. Contains no starch.
Directions are to clean and dry area and apply a thin layer to the skin (but not open wounds)
Safety Warning. For external use only Do not use: on children under 2 years of age unless directed by a doctor. Avoid contact with the eyes.
Zeasorb is a well-liked product on Amazon.
Another thing I do to help keep the skin of my feet, legs, thighs, and tummy clear is I will get in my bathtub and fill it with warm water, add two cups of Apple Cider Vinegar and soak for 30 minutes 3 times a week and I use an Anti-fungal Foot and Body wash for my soap.
Although medical evidence is scant, it is widely accepted that apple cider vinegar when incorporated into baths and other skin care regimens help heal the skin and restore its natural balance. Because there's little risk involved, certain institutions recommend this method of bathing for the treatment of minor ailments.
Here's the foot and body wash I use:
Antifungal Tea Tree Oil Body Wash, Helps Athletes Foot, Ringworm, Toenail Fungus, Jock Itch, Acne, Eczema & Body Odor- Soothes Itching & Promotes Healthy Feet, Skin, and Nails
About the product
The formula is  Enriched with Powerful Essential Oils and Skin Nourishing Botanicals, Which Have Been Used For Centuries for Their Natural Antifungal and Antibacterial Properties – the Tea Tree Oil Foot and Body Soap Has -NO Parabens – Petroleum – Silicone – Synthetic Fragrances or Dyes – Made in the USA – Not Tested on Animals – 100% SATISFACTION GUARANTEE.  Will sooth itchy skin – Infused With Natural Skin Conditioning Aloe Vera, Atlantic Sea Kelp and Vitamins A, B1, B2, C, D and E. Blend of Tea Tree, Eucalyptus, Oregano, Peppermint & other Oils to Help Soothe and leave the Skin Feeling Soft & Healthy
This body wash is for men and women and will help hydrate,  leaving the feet, skin, and nails feeling clean and refreshed. You can use in the Shower or with your Favorite Foot Spa, Foot Bath or Foot Basin
This is ideal for Athletes – Gym Enthusiasts – Teens Who Play Sports – and People who Engage in Physical Activity Which Attracts Unwanted Sweat, Dirt and Bacteria – the wash can be used in conjunction with any topical treatment such as Athletes Foot Cream, Other Antifungal Cream, Spray, Powder, or Treatment
Purely Northwest Anti-Fungal foot & body wash is a well-liked product on Amazon.
Conclusion
In my experience, these above products have helped me tremendously in dealing with the pain and discomfort of chafed skin.  I urge you to experiment and see which ones work for you.
Comments
I enjoy responding to comments and questions.  Please leave them below. – shirley
Note:  There may be some affiliate links included on this page, which, when clicked and a product purchased provides me with a small commission with no increase in price to the purchaser.