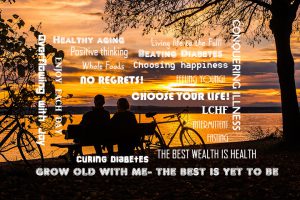 Welcome
---
If you are like me, you want to grow old and enjoy your "golden years".  But your health will determine much of the enjoyment you have during those last decades.  As a diabetic I want my last years to be fun and happy and healthy and I've set this as my goal.
On this blog site, I plan to share my journey into a delightful and healthy old age with You as a visitor.  Come join me and learn with me as I figure out how to fade into the golden waves of age with
JOY, EXCITEMENT, and HEALTH! Comments:
Comments
Thanks for looking at my site and coming to this page.  I would love for you to leave any questions or comments below.
– Shirley