Healthy salad
Two steps forward, one step Backward – my life!
---
I know my last post was so positive, however, I managed to blow it once again.  The holidays got to me and I did a backslide.
Actually instead of losing, I managed to gain back up to 269 – instead of losing.  I did catch myself after several weeks and modified my diet, so I'm now at 266.6 and on my way down again.
How did this happen.  Well Christmas and new years and having all my family around to cook for and I slipped.  I also stopped doing my breathing exercises all together.
Why is it so easy to slip backward.  Maybe because I really need to keep on each aspect of my plan until it becomes ingrained into my habits.
I started reading a lot about nutrition and diabetes and I'm trying hard to eat much healthier with green veggies, fruit, organic foods and cutting the carbs of bread.  When I do eat bread, I'm trying to eat homemade gluten free.  I'm really hoping that this will reduce my inflammation in my body and help with the chronic pain.
My husband has truly enjoyed the healthy salads and meals I've been cooking this past weekend so that's an affirmative for me.
I've also been adding great foods like flax seeds, hemp seeds, slivered almonds, extra virgin olive oil and sliced fruit to my salads along with spirolina and dried raisons and cranberries.  I've been serving organic soups also and lean meat.  I'm buying eggs from vegetarian fed hens or organic eggs only and using almond milk instead of cow milk.  Cutting way back on cheese of any kind and much, much less sugar, except in my fruit.
I'm back to my deep breathing exercises once a day and on my way down as far as weight again.
We are hoping to vacation in the Ozark hills of Arkansas this long weekend and I've found an organic farm I'm going to try to get raw milk and cheese from to bring home – I hope.  I'm looking forward to seeing how raw milk tastes, its supposed to taste great.  I'll let you know.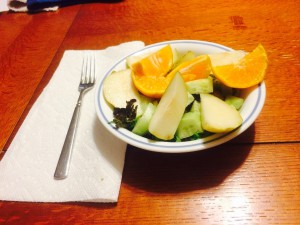 I'm also attempting to work on my art a little more.  I'm finding that being overweight and living in chronic pain is depressing and I stop looking forward to the things I enjoy.  I hope that doing some digital painting will bring back my enthusiasm for life.
Comments
Thanks for looking at my site and coming to this page. I would love for you to leave any questions or comments below.  In addition, I'm open to new topics to research and comment on as they pertain to my own health and experience living with diabetes.  Please share your interests and questions in your comments.  I also love to hear others stories about how they handle their own diabetes issues.
– Shirley