Taking Care of Your Teeth
For the nearly 30 million Americans who have diabetes, many may be surprised to learn about an unexpected complication associated with this condition. Research shows that there is an increased prevalence of gum disease among those with diabetes, adding serious gum disease to the list of other complications associated with diabetes, such as heart disease, stroke and kidney disease.
Emerging research also suggests that the relationship between serious gum disease and diabetes is two-way.  People with diabetes, like myself, are more susceptible to serious gum disease.  Serious gum disease has the potential to affect blood glucose control and contribute to the progression of diabetes. Research suggests that people with diabetes are at higher risk for severe oral health problems, such as gingivitis (an early stage of gum disease) and periodontitis (serious gum disease). The reason for this risk, is that they aremore susceptible to bacterial infection, and have a decreased ability to fight bacteria that invade the gums.
I have receding gums and my dentist and I have talked about it.  Many people have gums that are pulling away from their teeth.  This condition can encourage bacteria growth at and below the gum line.  Eventually, the gum tissue and even the supporting bone may deteriorate and the damage become irreversible.
So What Do We Do About This?
I've been a diabetic (type 2) for years now and as I age, I really do NOT want to lose my teeth. I see my dentist regularly, usually twice each year for cleaning and a checkup.  But what else can I do?
Here are a number of things I can do:
Brush my teeth after meals (brush tongue and gums while I'm brushing the teeth).  This will get rid of the bacteria that form plaque on my teeth and gums and causes them to become inflamed.
Floss every day to get out all the bacteria and food particles stuck between my teeth.
Choose a plague reducing mouthwash and swish some around the mouth after brushing and flossing to remove all of the particles between teeth.  (Don't swallow the mouthwash – spit it out)
Make sure you choose a great dentist or even a periodontist, who will check your teeth and gums for the start of periodontal disease and start treatment early.
Avoid food with sugar and sodas with sugar.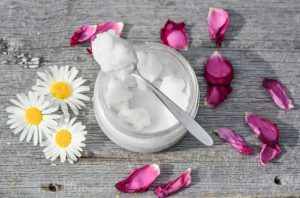 Some other things I try to do is "oil pulling".  This is swishing a small amount of virgin coconut oil around in my mouth for as long as I can (20 minutes is recommended) but I rarely can hold it that long.  Do not swallow the oil after swishing it around – spit it out.  Some naturalists claim the lauric acid in the oil prevents tooth decay.
My dentist has also recommended I use an electric toothbrush to clean my teeth.
An Electric Toothbrush has these advantages?
It helps control and stops too aggressive brushing by sounding a warning tone when you are pressing too hard.
It has a timer to warn the user when 2 minutes (which is the dentist recommended time to brush your teeth) has passed, or it may simply turn off.
It removes up to two times the amount of plaque than a regular toothbrush.
The chances of gum disease can be significantly lowered when plaque is removed and prevented from building up. You can do this better using an Electric Toothbrush.
What is the Best Electric Toothbrush for Gum Disease?
Some of my dentists have recommended the Oral B Pro electric toothbrush.  So that is the one I purchased and use.  Of course, there are others on the market to choose from as well.
Oral-B Pro 1000 Electric Power Rechargeable Battery Toothbrush with Automatic Timer and CrossAction Brush Head
Oral-B Electric Toothbrushes are designed to gently but effectively clean the surface of your teeth, which helps to remove plaque buildup without causing irritation. In fact, some Oral-B Electric Toothbrushes include a special message or gum-care cleaning modes. In addition, only Oral-B Electric Toothbrushes have a visual pressure sensor that alerts you when you brush too hard, to help promote healthy gums.
Claimed benefits:
The Oral B removes 300% more plaque along the gum line than a regular manual toothbrush
Clinically proven superior 3D Cleaning Action oscillates, rotates and pulsates to break up and remove 300% more plaque than a regular manual toothbrush
Senses when you brush too hard with the pressure sensor. It is also rechargeable with 1 mode- Daily Clean
In-handle timer pulses every 30 seconds to let you know when to switch areas of the mouth
Compatible with Oral-B Brush Heads for every Oral Care need: CrossAction, FlossAction, Precision Clean, 3D White, Sensitive Gum Care, Deep Sweep, Dual Clean
The Oral-B Pro 1000 provides a clinically proven superior clean vs. a regular manual toothbrush. The professionally inspired design of the CrossAction brush head surrounds each tooth with bristles angled at 16 degrees, and 3D cleaning action oscillates, rotates, and pulsates to break up and remove up to 300% more plaque along the gumline than a regular manual toothbrush. The pressure sensor lights up if you brush too hard to prevent harmful over-brushing and there is 1 mode, plus an in-handle timer to help you brush for a dentist-recommended 2 minutes. Best of all it's brought to you by Oral-B – the #1 brand used by dentists worldwide.
Currently, it is a #1 Best Seller on Amazon and is a well-liked product on Amazon.
You can purchase it through the link below:
Conclusion
It is not a good idea to neglect your teeth – because you risk some serious periodontal disease when you do not take care of your teeth.  There are a number of things you can do to help keep your teeth and gums healthy and switching to an electric toothbrush is one of the best.
Note:  This post includes affiliate links, which when clicked and a product purchased will give me a small commission (with no increase in price to you).
I enjoy receiving comments and questions.  You can leave yours below. – Shirley