Each Day Has its Own Ups and Downs
---
I continue my journey with IF (intermittent fasting) to cure my diabetes and to lose weight.  Today is Day 22.  I've had such awesome success these 3 weeks of fasting for my health.  I have lost just under 15 pounds, reduced my insulins from 182 to 10 maybe (even one day with 0 insulin), and lost 6.7 inches off my body.  I'm averaging a little over .5 pound of weight loss each day.  Until yesterday, Its been pretty much all progress, but yesterday I had to use a little of my insulins because my bgl (blood glucose level) went up and I didn't lose weight at all – I gained 2.5 pounds.  I was certainly disappointed with that.  (I blame my overeating the day before for this).  However, overall I'm very pleased with my progress.  I feel good, my pain level is much reduced and its getting easier to get up out of my wheelchair and even walk a little with my cane.  My hunger level has been pretty tolerable during my fasts.  I have hardly any problem with 24-36 hour fasts; but I am finding that during the 72 hour fasts, I do have more hunger and have to push myself to continue fasting.  Also, if I eat too much on my eating days I have some tummy issues afterwards.  When I eat smart and not too much, I do great.
My Eating Days
On the days that I eat, I'm finding that breaking my fast with something like cottage cheese is helpful; also broth works fine for me.  Then I can eat some meat or fish and vegetables.  I try hard to hold breads and sugars.  My body still reacts to sugar consumption with my bgl's rising quickly. So the less sugar containing foods I eat, the better.  I tend to eat the dinner meal on my eating days rather than breakfast or lunch.  I find that eating dinner is part of my social life and I enjoy it more than lunch or even breakfast.  Eating dinner on my eating days allows me to feel not so deprived because of my fasting.  I have been able to go to the indoor pool a couple of times, which is nice, because the exercise will bring my normal morning highs (dawn phenomenon) down quite a few points.  Hopefully I can continue this 2 or 3 times each week.  That's pretty much all the exercise I can get in my wheelchair.  I do try to do stretches and crunches and a few other exercises I can do laying down or in my chair – but all are pretty mild as exercise goes
Victory Over Temptations
Some of the things I find that are temptations to me are:
Am image of Asian appetizers

Cooking for my husband who is NOT fasting.  I tend to feel hunger when I fix his meals and especially if I stir or scrape food from a pot or bowl, I have to watch myself to keep from licking the spoon – lol.

Slow cooker cooking.  I notice that when I cook in my crockpot, which I love to do, the smell is extremely tempting and the house is filled with delicious smells for hours.
Going out and sitting at a table with just glasses of water/tea or a cup of coffee while others at the table eat their meal.  I have managed to do this when visiting my mother-in-law at her nursing home, but it was difficult.
Ignoring real food.  Cookies or candy are not as tempting to me as "real" food like chicken or beef or even bacon and eggs.
When Mel and I do go out to dinner on my eating days, I'm finding it hard not to want to order an appetizer.  I'm learning that many appetizers are not good candidates for low carb style eating because of the breading or sauces with carbs and sugar.
Spreading the Word
I am so happy with the results I've been getting from this eating style, I want to tell everyone about it.  Especially when I see another woman who is overweight or I know struggles with diabetes also; I want to grab them and extol the benefits of IF.  I keep reading more and more articles about intermittent fasting and how it has helped many people with their health issues and weight loss.  I love to read fasters' testimonials – I understand how they feel when there is something great to share about their health.  I'm finding that I'm already beginning to feel like a new person.  For so many years now, I've not worried very much about my appearance – mostly doing what is the most comfortable for me.  I find myself looking forward to the day I need to purchase clothes in smaller sizes and especially wear clothing that isn't black and actually has some pattern in it.  I've gotten used to avoiding lighter colors and busy patterns because they are not slimming.  I'm also looking forward to the potential of being able to get out of the wheelchair and walk on my own again.  I don't know that this will happen, but I'm certainly hoping that
when I lose sufficient weight, less stress on the discs in my low back will allow me to walk again.  Talk about a dream come true.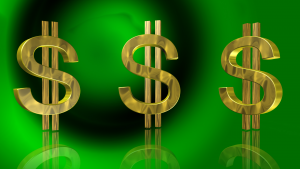 Another positive for me is the fact that I'm using so much less medication.  I've been injecting two different insulins for years now and none of them are cheap.  At one point, I was spending between $500-$600 every six weeks on my insulins and that was my share after my insurance paid their part.  I can think of several nice things that I could do with the thousands saved each year.  Think "Hawaiian Cruise" or "new living room furniture", or "art lessons", etc.  And just the fact I'm injecting insulins less is exciting – no one loves needles!
A Long Way to Go
I keep telling myself that I still have a long way to go to know I will not need any insulins at all again, and to lose the over 100 pounds I still need to lose.  However, just knowing that both those dreams are a part of my future reality is inspiring me to continue on.  It will take months for me to reach my goals and then to figure out how to maintain the "new me" without backsliding.  I will continuing blogging my progress regularly and for those of you who are considering the IF lifestyle, I'll be glad to share my ups and downs and what I'm learning along the way.
Thanks
I want to thank the members of the Wefast Intermittent Fasting Community on Facebook who have encouraged me and shared their own journeys and especially Dr. Manuel Lam (Doc Manny) who is helping me so much on my journey.
Comments
Thanks for looking at my site and coming to this page. I would love for you to leave any questions or comments below.  In addition, I'm open to new topics to research and comment on as they pertain to my own health and experience living with diabetes.  Please share your interests and questions in your comments.  I also love to hear others stories about how they handle their own diabetes issues.  I will be sending out a monthly newsletter starting in January 2017.  If you would like to receive that email newsletter, you can sign up here.
– Shirley