CONTINUING TO LOSE WEIGHT!
---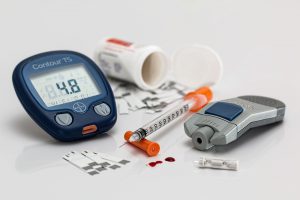 This is Day 34 of my journey in  intermittent fasting and I'm down 17.4 pounds and practically off my insulins.  This is the best thing I've ever found for my diabetes and my health.  My fibromyalgia pain is almost all gone too.  As for the experience, its been great.  I continue to be surprised with the lack of hunger I feel for most of the time when I'm fasting.  Everyone has been telling me that and I've been reading it in my reading about fasting, but it still seems unbelievable for this to be comparatively easy.
Its not that I am not tempted at times, especially when my family is having a great meal and for sure when I am doing the cooking myself.  And I'm finding my major problem that I need to figure how to deal with is how to eat during my eating times.  I know that in order to keep burning fat, I need to eat very ketogenically (very low carb), but I do find that is hard for me to do.  I struggle with my age old problem with overeating.  Actually sometimes I'm glad to get back to the fasting, because it makes me feel more in control.  Don't get that wrong, I enjoy my eating and look forward to my eating periods, and I'm certainly not in danger of developing a eating disorder.  I seriously want to be able to eat enough to satiate my hunger and to give my body the nutrients it needs, but also to not overeat.  I find overeating to be more likely the longer I fast.  The 24 hour and even the 36 hour fasts do not seem to turn me into an eating machine.  Maybe when I have achieved my goal weight and fixed my pancreas, I'll be able to maintain with the shorter fasts and handle my eating periods better.
CONTINUOUS WEIGHT LOSS – NOT!!
I'm finding that while I'm losing weight pretty quickly and averaging just over 1/2 pound lost each day, I do often gain a little back during my eating periods and then drop that gain and lose more when I fast again.  I also know that drinking lots of water helps me to continue losing weight. And I found out that drinking a diet root beer contributed to me not losing weight during my last eating period.  So sodas are definitely off the menu for a long time – hopefully forever.
Here's the daily weight lost from day 6 through this morning.  You can see the days I overate and gained weight then started losing again.
2.0
0.8
1.2
2.4
0.8
1.6
-4.2
2.6
0.8
-3.4
4.6
0.2
1.6
0.6
1.6
1.6
1.0
-2.4
2.6
-2.8
3.6
0.2
0.4
KICKING MY INSULINS
As for getting off my diabetic medications and curing my diabetees, since Day 20, I've been mostly off both my long and short term insulins.  Ocassionally I've had to dose a few units when I eat too much or to bring my dawn phenomena readings down.  But as I look over my spreadsheet, I see that my blood glucose readings in the mornings when I wake up have been slowly trending downward.  Here are my morning numbers from Day 6 through Day 34 – this morning:
213
207
205
161
143
163
226
178
186
171
159
180
150
158
197
159
198
193
154
237
188
257
152
I'm still taking my metformin in the morning and evening and my one statin drug.  I can't wait to see my A1C numbers and the results from my metabolic panel next week.  I have lab work done on Tuesday and see my general physician next Friday.  Boy is he going to be surprised.  I should be down over 20 pounds since he last saw me and of course off practically all my insulins.  I'll be taking new pictures of myself this weekend too.  Every 20 pounds of weight loss, I'm going to snap a few as Dr. Lam suggests to show my progression.  I'll post a before pic and then an after 20 pound loss one for my next post.  (much as I hate pics of myself – I'll do it).
STAYING MOTIVATED?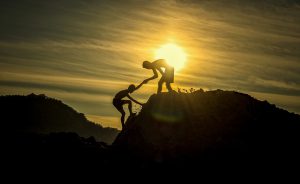 I'm finding that I'm staying pretty motivated to continue you till I reach my 3 goals.
Get off my diabetic medications and cure my diabetes.
Lose down to a normal weight of around 145 pounds.
Get up out of this wheelchair and walk.
Doc Manny (Dr. Manuel Lam) is very supportive and says a lot of encouraging words and that helps.  My daughter who has been visiting has been very encouraging also.  My husband I believe is finally coming around and starting to approve also.  He still has moments he indicates he doesn't want me to hurt myself doing this, but I keep telling him what I've been reading and I'm going to make a believer out of him.  I like to read the testimonials by those who have changed their lives for he better via intermittent fasting.  Here's a few links if you want to read a few great stories.
Here's a link to an article I read about researchers seeking FDA's approval for IF treatment of cancer patients.  It caught my eye since I worked for FDA for 33 years.
I also came across this blog which is a good example of what NOT TO DO.  Check it out and decide right now not to fall in the trap this young lady did.  Remember, when eating, eat healthy to feed your body what it needs to be healthy.  Then you will feel great AND look great.
COMMENTS
Thanks for looking at my site and coming to this page. I would love for you to leave any questions or comments below.  In addition, I'm open to new topics to research and comment on as they pertain to my own health and experience living with diabetes.  Please share your interests and questions in your comments.  I also love to hear others stories about how they handle their own diabetes issues.  I will be sending out a monthly newsletter starting in January 2017.  If you would like to receive that email newsletter, you can sign up here.
– Shirley