A New Year's Push!
---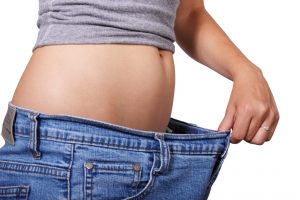 As the new year approaches, I've been ramping up my weight loss efforts. I'm concentrating on several methods to enhance my weight loss.
Through Intermittent Fasting (IF)
I'm doing at least an 18:6 fast each day.  That's 18 hours fasting with a six-hour eating window where I eat either one or two meals.  I try to eat my last meal around 8 pm at night and then skip breakfast and eat again around 2 pm in the afternoon and another meal around 7 pm.  Then fast again.
Whenever I can, I'm doing a 23:1  fast, one meal a day.  I eat around 7 pm, then fast all night, skip breakfast and eat again at 6 pm the next night.
I highly recommend Dr. Jason Fung's book to learn more about how to start intermittent fasting and the many benefits of fasting. This is the book that started me on my journey of IF (Intermittent Fasting) and the loss of 30 pounds during 2017.
The Complete Guide to Fasting: Heal Your Body Through Intermittent, Alternate-Day, and Extended
Recently I also purchased a product by Young Living that is helping a lot with curbing my hunger pain between meals.  I put 4 drops in an 8 oz glass of water when I am fasting or between meals to suppress my hunger pains.  I'm finding that this citrus-like taste really works on cutting my appetite.  They have some tea that I'm anxious to try also.
Slique Essence Oil 15 ml by Young Living
Ocotea Oolong Cacao Tea Slimming Spice Tea 25 pouches by Young Living
 Autophagy – Healing my Body
Both of the above ways of intermittent fasting can get me several hours of autophagy – a form of cell cleansing which is good for the body.
Autophagy refers to the body's response to a lack of food (fasting) which stimulates a degradation pathway of components.  By digesting its own parts, the cell does two things. First it rids itself of unnecessary proteins that may be damaged or otherwise malfunctioning. Secondly, it recycles those amino acid 'spare parts' into new cellular components.  This is a form of body detoxing and healing.
Here's a good article to read by Dr. Mercola about autophagy.
I just got this book and have begun reading it.  I'm finding some interesting information on detoxing while reading it.
Autophagy: A Guide on Autophagy and How We Can Use Its Process to Cleanse and Detox For a Healthier Body and Mind (Detox, Cleanse, and Healthy Body Series Book 1)
Sugar is Poison – get rid of it!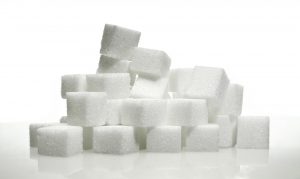 I'm cutting out sugar, which is pretty hard with all the social events we are attending right now, but I'm determined to lose weight by the New Year.   I recently read Dr. Taubes book about sugar and I am convinced that sugar is poison and a large cause of the obesity epidemic in our culture.
I feel about the sugar industry like I did about the Tobacco industry once – they are using the addictive effects of sugar added to foods to sell products and we are becoming addicted to foods with added sugar because of this.  This huge increase in sugar consumption has been part of the rise of obesity in the U.S.
Deep Breathing
Another thing I'm doing is going back to my deep breathing exercises that I had achieved some success with a while back when I first started doing this and actually lost some weight after reading Greer Childer's book.  You can read one of my previous posts on this here.
Be a Loser!: Lose Inches Fast–No Diet by Greer Childers 
"Push to the New Year Weight Loss Campaign"
Would you like to join me on my "Push to the New Year Weight Loss Campaign?"  If so, comment below and comment again on January 1, 2018.
Comments
Thanks for looking at my site and coming to this page. I would love for you to leave any questions or comments below.  In addition, I'm open to new topics to research and comment on as they pertain to my own health and experience living with diabetes.  Please share your interests and questions in your comments.  I also love to hear others stories about how they handle their own diabetes issues.  I send out a monthly newsletter around the 1st of each month.  If you would like to receive that email newsletter, you can sign up here.