I think I'm Back On Track
---
After a pretty much wasted month of March, I think I'm back on track.  I'm doing alternate day fasting and I am doing much less nibbling/breaking during my fasting times.  I'm also continuing to do the exercises for my back and hip that I blogged about a few days ago.  I've found that these are definitely helping me loosen the tight muscles in my left hip that has been giving me so much pain.  I've also found that going to the pool and sitting and stretching in the hot tub for a long time helps a lot.  Speaking of hot tub, I was reading about some health/metabolism benefits to doing hot water exercises.  Here are links to some informative articles.
My Measurements are Proof of Success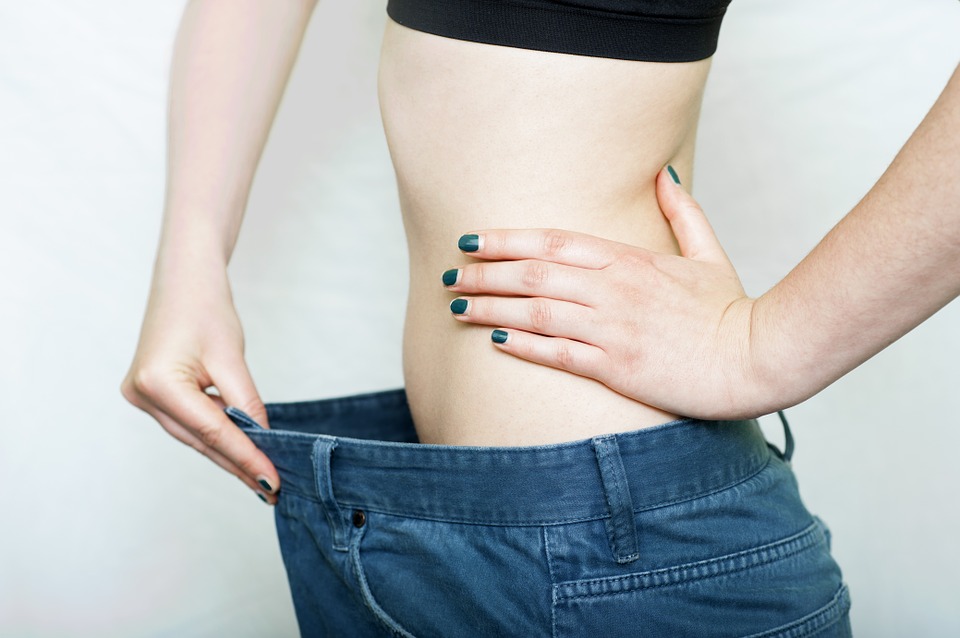 Periodically, I'm taking my body measurements as well as weighing myself.  Sometimes the success is showing up in inches lost and not just pounds lost.  I measured again this afternoon and overall I have lost 15 inches since December 16, 2016.  (I measure the following:  bust, upper arms, waist, hips, upper thighs.  I've know I've a lost inches because my 4X clothing has been getting looser every week.  So I started washing them in hot water and drying them in the dryer to try to shrink them a little.  But this afternoon I noticed that the elastic waist is getting so lose it might just drop off if I stand up straight.  Now that would be so embarrassing!  I went online and ordered myself a couple more 2X outfits from the Woman Within website.  I order most of my clothing from them and love the comfortable plus sizes.  I guess I'll have to go through my closet and set aside all the 4X's soon. I know losing the inches around my waist is very good. I've lost 4 inches from my waist (going from 53 to 49 inches in 70 days).  Here's a quote from Dr. Fung:
"Patients also lose weight and inches around their waist in intervals. One time you may come and your weight may be down, but your waist size will be the same. Don't be discouraged! Chances are the next time you come your weight will be the same, but your waist size will be down. This is a pattern we often see with patients.




As you begin to slim down you may begin to develop some very healthy lean muscle and rebuild some lost bone mass. These are fantastic things! Since muscle and bone weigh more than fat you shouldn't be so concerned with the number of the scale if you waist size continues to go down. Your waist size is more important than the number on the scale."
I'm really glad to be losing inches in my waist.  I know that carrying excess body fat around your middle is more of a health risk than if weight is on your hips and thighs. Waist circumference is a better estimate of visceral fat, the dangerous internal fat which coats the organs.
I Have Been Chosen
I received a great honor a few days ago.  I was chosen to head up a WeFast Support Group for Arkansas to encourage fasting in our state.  I am in the process of letting people in my area know that a support group is forming and a first "Monthly Break Fast" will be held in April here in my town of Bella Vista.  I have 4 ladies who seem interested at this point and I'm working on a date for the first sharing breakfast here.  The main WeFast Community in California has been so much help to me in answering my questions and providing information about fasting and intermittent fasting.  I really hope to be able to provide like support in my state.  I'm creating a blogsite for those interested in intermittent fasting in Arkansas.  The site is called "WeFast Intermittent Fasting Support for Arkansas" (https://www.wefastsupportarkansas.com) if you want to check it out.  My vision is for it to be a placed to find lots of information about Intermittent Fasting and its health benefits.The main WeFast Community is seeking to find leaders in every state to get the word out about the benefits of intermittent fasting.
Comments
Thanks for looking at my site and coming to this page. I would love for you to leave any questions or comments below.  In addition, I'm open to new topics to research and comment on as they pertain to my own health and experience living with diabetes.  Please share your interests and questions in your comments.  I also love to hear others stories about how they handle their own diabetes issues.  I will be sending out a monthly newsletter starting in May 2017.  If you would like to receive that email newsletter, you can sign up here.